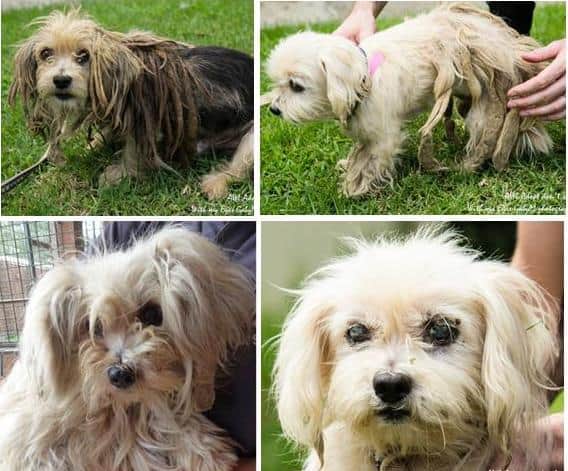 Following a report by a concerned person, AWL inspectors seized the 22 Maltese Terriers and Shih-Tzu's from a home in Catherine Fields in late February.
The dogs were in terrible condition with severely matted fur, rotting teeth and flea infestations.
The owner had previously been a breeder, and had not kept up with the ongoing care needs of the dogs.
"Inspectors come across cases where people who were originally set up to care for animals then become overwhelmed and can't provide adequate care – and that's what happened in this case" says AWL Chief Inspector, Ian Hughes.
"This case highlights the importance of regular grooming and dental care for pets. As well as regular brushing, long-haired dogs should be clipped at the start of Summer. Their coat will then grow back in time for Winter, and will keep the dog comfortable all year round" adds Ian.
In addition to lots of baths and grooming to remove their painfully matted fur, the dogs have needed over $20,000 worth of veterinary and dental work, which has been carried out by the AWL Veterinary Hospital.
After months of care, rehabilitation and TLC, AWL set out to find new homes for all 22 dogs. "We wanted these dogs to find loving homes where they would be part of the family. They have been through so much – they deserve some comfort and happiness" says Inspector Hughes.
Thanks to donations and the kind support of animal lovers in the community, we are thrilled that all 22 dogs have now been adopted by loving new families, and will never have to suffer again.