AWL NSW branches tell their story.
Far South Coast Branch
The bushfires had been threatening for some time and with parched paddocks and little to no water in dams, creeks and tanks the disaster that unfolded was inevitable. New Year's Day was sheer horror followed by a second blast of bushfires that continued through until February. AWL NSW Far South Coast Branch volunteers in the areas of Verona, Cobargo, Wandella and Bemboka were heavily impacted. There was loss of homes, sheds, fences, stock yards, water pumps, vehicles, tractors and tragically many livestock and a few companion animals. Many of us were without water for 3-4 weeks, and without power for 4-7 weeks depending on the location. There was devastation unseen before.
The AWL NSW Far South Coast Branch assisted many people with food, bedding, crates, bowls, leads, collars, litter trays etc but we also covered several major veterinary needs. Financial assistance was provided for 2 dogs that suffered heat stroke [survived]; Lucy a dog with a bowel blockage because her owners were in Sydney (at the time) with a young son having open-heart surgery, had been burnt out and couldn't afford the cost; Sadie a dog that had impaled herself on a stick. Smoke inhalation caused the death of some older dogs and pups, they sadly couldn't be saved.
Our branch decided to provide financial assistance to several of our carers. Unfortunately, the money and fodder drops were not available to carers who have sanctuaries for the old and unwanted animals. They were not Primary Industry and therefore did not have the necessary PIC number and they were turned away from fodder donations. With the monetary donations, some carers bought fodder, another put it towards the cost of a water pump, another for a dog pen. We advised people wishing to donate, to do so directly to local farm supply businesses for a specific client to credit their account and this worked well. Our branch also lost crates and pens that were on carers' property which were burnt out.
Tanya Greenwood from Sapphire Kennels & Cattery provided emergency boarding free of charge for a huge number of displaced animals. Her business has suffered greatly from the tourists being asked to leave the area so her financial and emotional cost has been enormous. Because several of our team have been so heavily impacted, we have all had to try to do a little bit more to cover the workload. Surrenders have come from people who no longer have fencing to contain their dogs which has been a difficult thing for them to do. Two success stories from the surrenders were LUCY #2645 who was rehomed to Eden and PEPSI #2640 who was rehomed to Moruya.
We were also asked to take into care 10 Maremma's for a man who had been seriously injured on his property and was hospitalised for many weeks. We took into care two adult dogs and three pups and organised for neighbours to feed and care for the other dogs at the property. We are very concerned for the mental well-being of our affected team members. The road to recovery will be long, we know. It's two years since the Tathra fire and there are many, many homes still not rebuilt there. Some people may not be able to face returning to their properties where they saw so much devastation and heartache. It's a day by day recovery for everyone. We would like to thank those people who donated financially to our branch, this money has been used for the emergency vet work. Thank you also to all the people who donated bedding, carriers, harnesses, food etc to help cover the loss of resources. Our branch will continue to support our community in the fire recovery, caring for pets and their people as well as supporting the wildlife rescue teams whenever we can.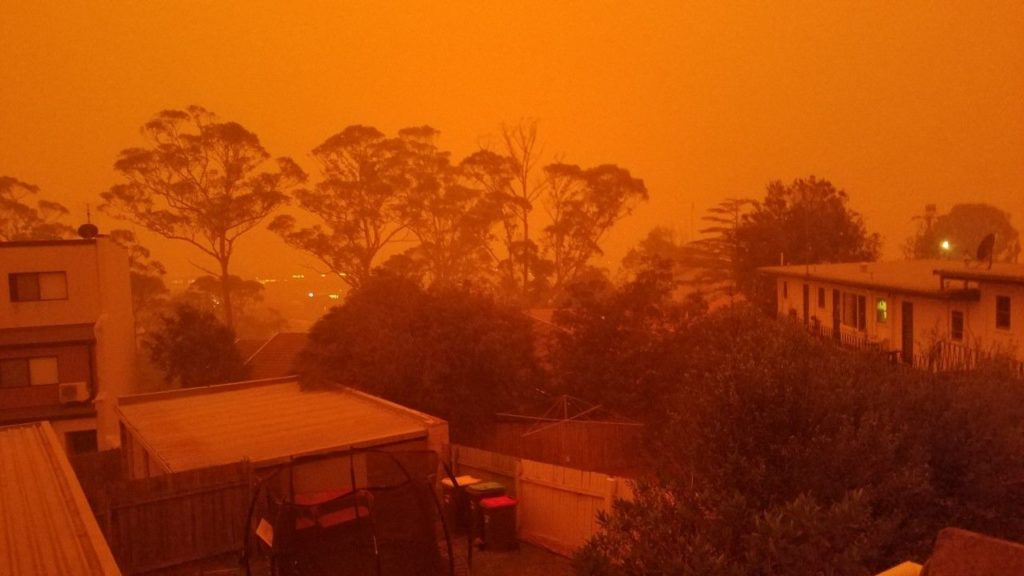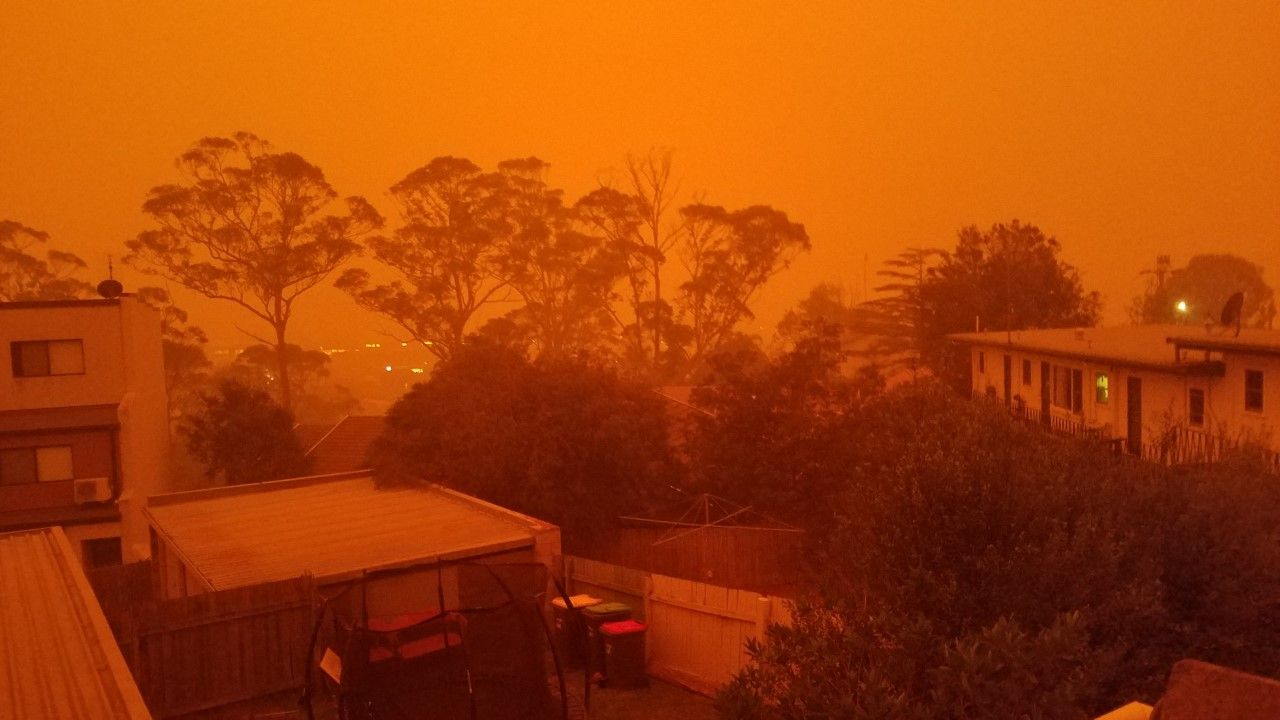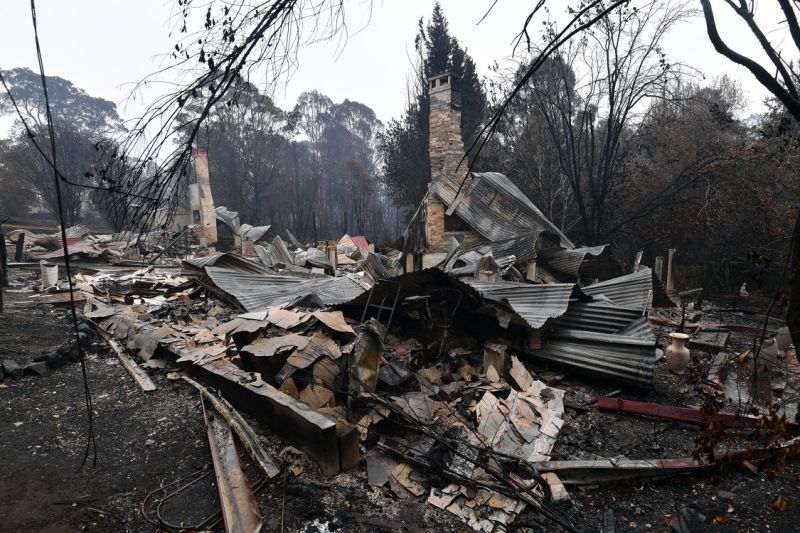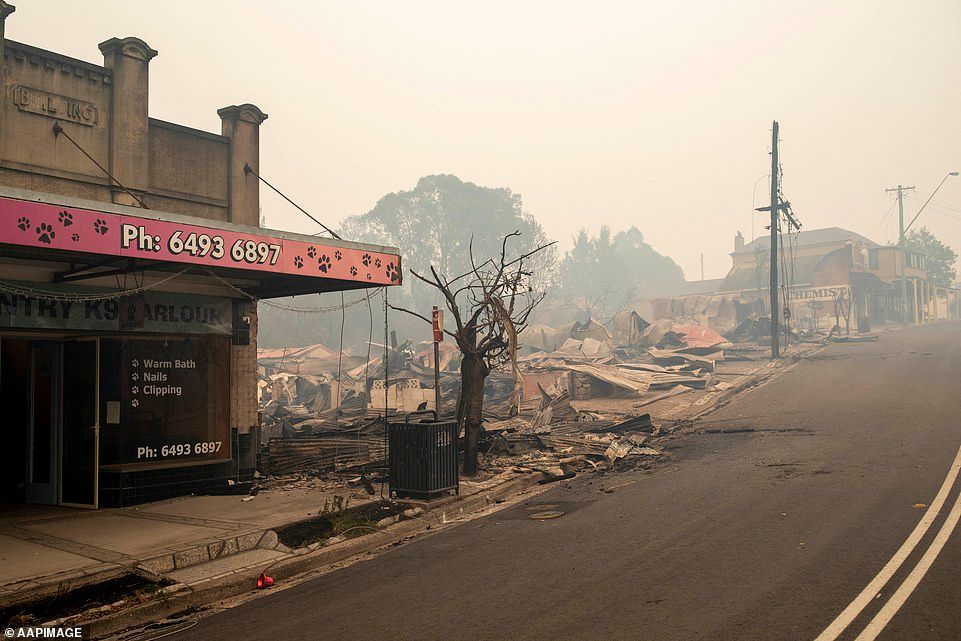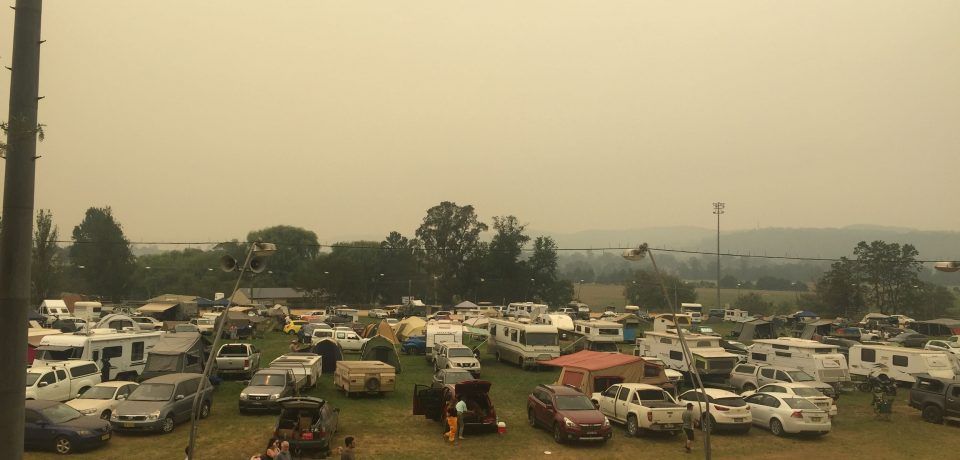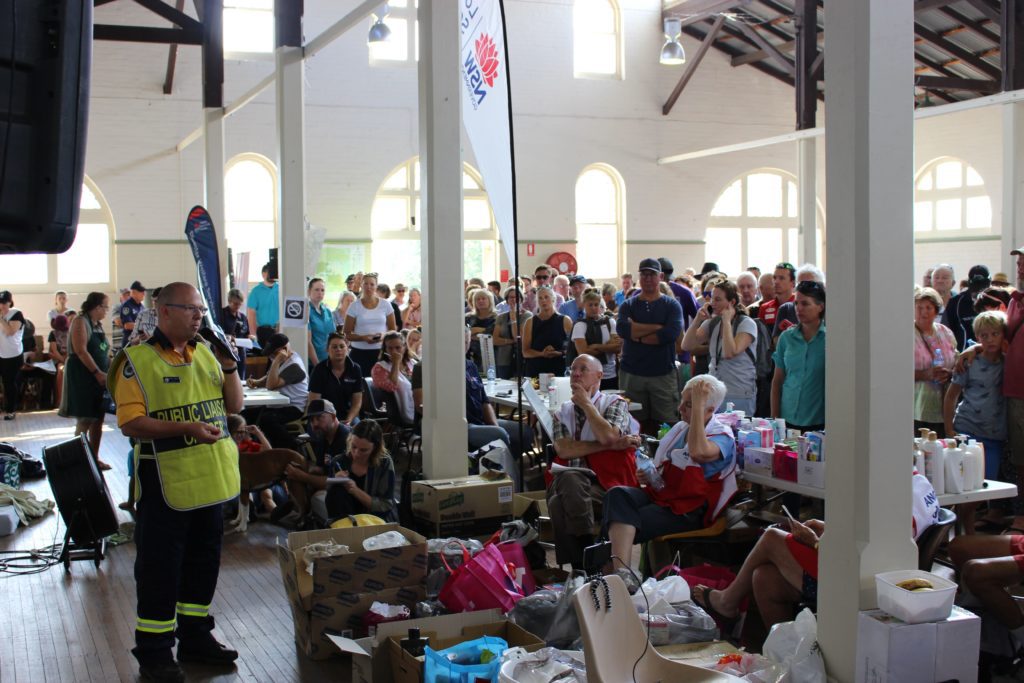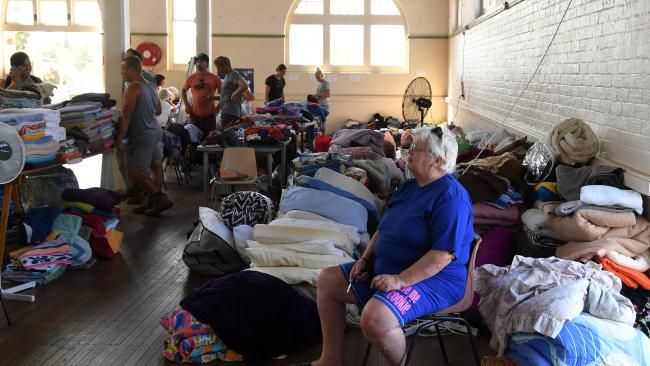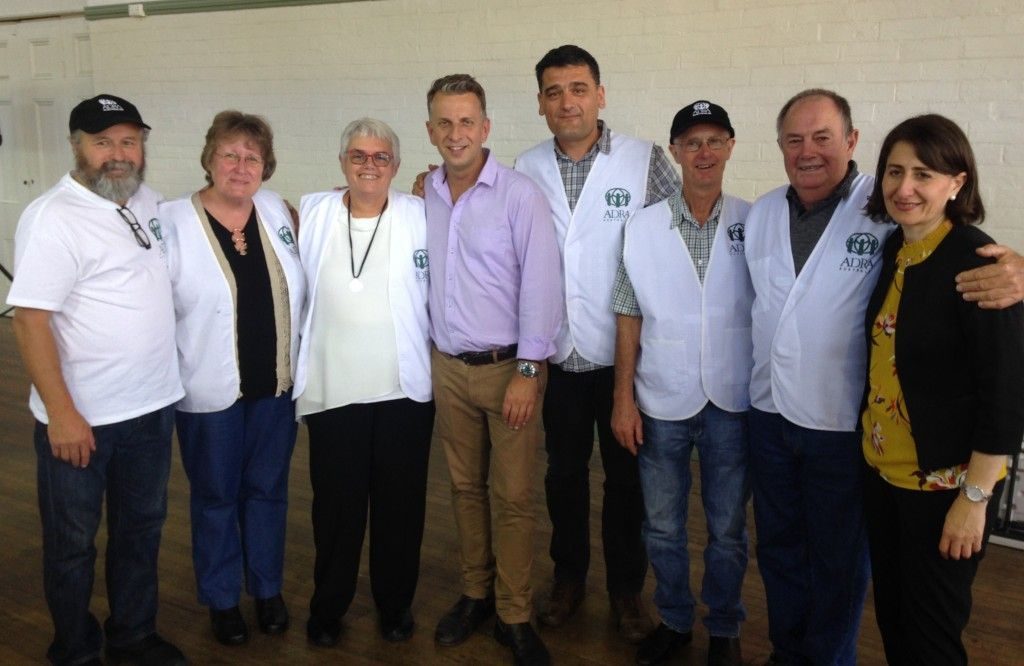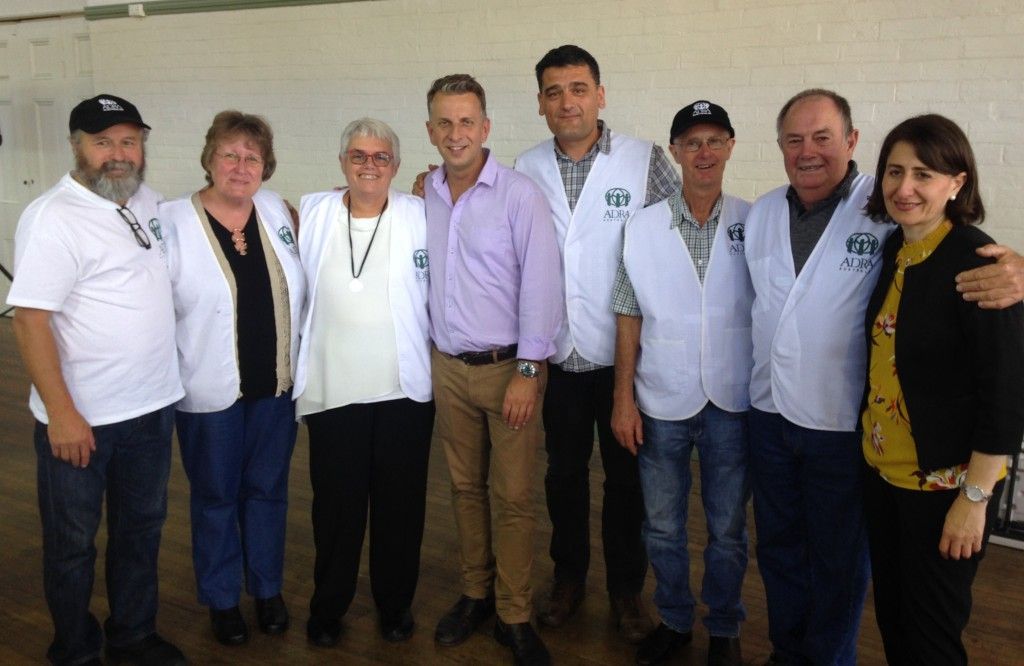 Shoalhaven Branch
The bushfire crisis in the Shoalhaven started with a fire near Ulladulla on the 26th November 2019. As the fire began to spread, residents were evacuated to the evacuation centre in Ulladulla, but I don't think any of us could have imagined then how far it would eventually spread or the devastation it would cause.
The AWL NSW Shoalhaven Branch put a callout to our local pet suppliers for food and other supplies to take down to the Ulladulla evacuation centre. PetBarn, PETstock, Bishops and Alternate Pet Foods all jumped on board and donated goods for us to transport down to Ulladulla. At this point we were still expecting the fires to be contained shortly. Unfortunately, as we now know that was not to be the case. The fire continued to spread and on New Year's Day it reached Conjola Park where it left a terrible trail of destruction and 89 homes destroyed. At the same time, it also reached HMAS Albatross near Nowra and we saw it create a terrifying pyrocumulus storm cloud. Fire fighters were lucky to escape unharmed when two fire trucks were overrun by the fire. The nearby Forest Road fire also spread causing more evacuations.
As the fire moved up the coast a new evacuation centre was opened in Bomaderry and we were there that first night as well, dropping off supplies for those who had left too quickly to grab food for their pets. The Shoalhaven branch was forced to evacuate a number of their animals from foster carers whose homes were in the various projected fire spread areas for the fire but thankfully all were able to be returned safely with no carers losing property. All up the Shoalhaven fires burned for 74 days and destroyed 280 homes with many more buildings damaged. Around 80% of the land area of the Shoalhaven was burnt or impacted by the fires. Due to the fires, many people were forced to relocate their animals and feed was scarce. The AWL NSW Shoalhaven Branch with the assistance of our local PETstock store was able to assist with feed for some of these displaced animals.
The support of the public and local business and the efforts of our local rescue groups was fantastic, and we would like to thank all those who contributed to the fire relief efforts in the Shoalhaven. The fires may be out, but the recovery process is still going on and will be for a long time to come