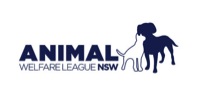 Christmas Raffle – Winners Announced
MAJOR Prize – Win a three day holiday for a family of 5 at BIG4 Easts Beach Holiday Park, Kiama to stay in the Holiday Villa. The Holiday Villa is complete with a fully equipped kitchen/living room, bathroom, and televisions. Holiday Villas overlook the park and the pool, and are the perfect family retreat. Conditions apply* – Winner is Trish Hogan
Second Prize – A Pompous Pets photoshoot framed portrait valued at $450 – Winner is Frank Macdonagh
Third Prize – A My Dog's Territory $350 photoshoot voucher – WInners are Kris Katsanis, Jacquelene Harborn, Jill Mitchell, Kerry Walker, Melissa Prest, Valerie Palangas
Fourth Prize – A Masterpet Hamper containing Yours Droolly Natural Shampoo, Conditioner, Dog Grooming Brush, osteo bed, stuffable dog toy, outdoor dog toy, crack & squeak snake dog toy. (Valued at $246.70) – Winner is Victoria Franji
Fifth Prize – A $200 Gift Certificate to spend instore at Dogue or online – Winner is Chris Payne
Sixth Prize – A Love 'em treat hamper (valued at $65) – Winner is Skye Avern
Seventh Prize – Dog Hamper – Winner is Vicky Angel
Eighth Prize – Cat Hamper – Winner is Sharon Dockrill
Bonus Prize – Large Kennel – Winner has decided to donate the kennel to AWL NSW
The Raffle was drawn on the 16th of January 2017. Entries closed 12pm EST, Monday the 9th of January 2017. Major prize valid for 12 months from date of draw.
*Subject to availability. Not transferrable. Not available during school holidays & public holiday weekends. Prize Voucher expires on 1/12/2017

About Animal Welfare League NSW
Animal Welfare League NSW (AWL NSW) believes that all companion and vulnerable animals deserve a safe and loving home.
We have been operating in NSW for over 55 years. AWL NSW provides a safe environment where surrendered, neglected and abandoned animals can feel comfortable and nurtured, and we do our very best to match each pet with a suitable home.
AWL NSW operates three animal welfare shelters, a veterinary hospital, a behaviour team, a foster care network and 13 volunteer branches around NSW. We have a team of inspectors on the ground protecting animals, providing emergency rescue and enforcing the Prevention of Cruelty to Animals Act.