COVID-19 has changed the way we live. But it won't change the way we help.
The COVID-19 situation continues to be a challenging time for the team at Animal Welfare League NSW and we hope all of our supporters continue to remain safe. Despite the challenges, our vets, carers, volunteers and support staff continue to assist the people and animals in our community who desperately need our help. This includes our Mobile Vet Truck — the first of its kind in Australia — that has been purposefully designed to enable our team to travel to regional areas to provide support to those doing it tough. Our services include health assessments, vaccinating, microchipping, and desexing to help reduce the burden of unwanted litters and stop the source of pets that may find themselves at council impound facilities.
Meet Dan Naethuys, AWL NSW Mobile Vet Truck Manager
Dan Naethuys is the AWL NSW Mobile Vet Truck Manager and has shared some of the impacts the COVID-19 restrictions have had on his team.

"Due to the COVID-19 restrictions, our mobile vet team has been unable to carry out much of the work we normally do, but obviously abiding by the Government's instructions keeps us all safe. However, our team have finally been deployed again and we can't wait to get out into the community.

Over the next few months, we will be visiting those in isolation and caring for animals whose owners may be hospitalised. This will include offering first aid and free vet services and we will also be checking and then transferring animals to our shelters because their owners can no longer care for them due to the loss of a job and income.

AWL NSW would not be able to run these important community programs without the ongoing support of kind and generous donors. In our case, donations can help pay for truck fuel, replenish vital personal protective equipment supplies and allow us to travel further to help the people and animals that really need us. We're loving being on the road again!".
Look how your donation can help!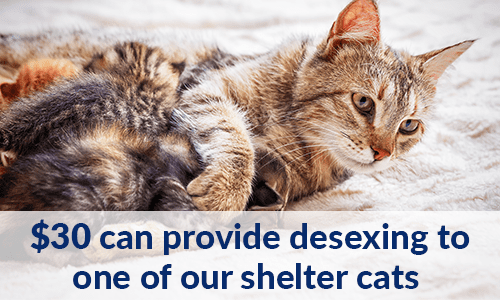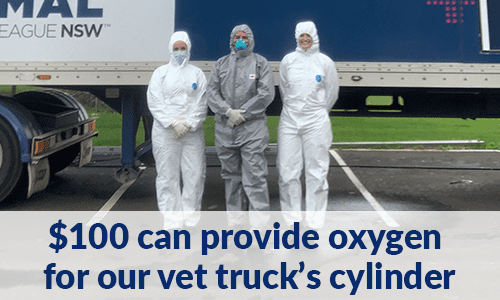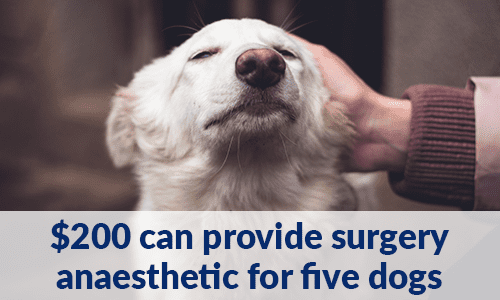 As a smaller charity, we rely heavily on generous donations from people like you to enable our team continue to do their amazing work. We realise that many people are going through financial hardship, but if you can support us in any way, we would be so grateful. Your donation – whatever you can afford – will go a long way towards ensuring our mobile vet team can continue to assist those that need us through the challenges that lay ahead. Let's get through this together!

And lastly…We are working in conjunction with other legislative bodies and will be providing continual updates on the COVID-19 situation to ensure that we provide our community and our animals with the best possible care. Feel free to follow our social channels and please reach out to us if you need any help.
A Message from AWL NSW CEO, Mark Slater