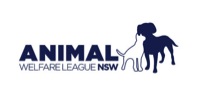 Dr Simone Maher is in the running to be the next Bondi Vet!
Bondi Vet could be moving west to Kemps Creek, with Animal Welfare League NSW's managing veterinarian Dr Simone Maher under consideration for a starring role on the popular TV show.
Dr Maher was selected by Bondi Vet producers as one of the Top 50 vets in their Vet Search, which seeks to find a replacement for the show's former star, Dr Chris Brown.
She was chosen from a pool of approximately 400 vets who applied for the role, and will now compete for a spot in the Top 5, which is determined by public vote and the producers' judgement.
With a strong passion for animal welfare, Dr Maher has been working as a veterinarian for over 15 years, with a focus on shelter medicine, and has been with Animal Welfare League NSW for five years.
She has an extensive media portfolio, and has appeared on television, radio and written a newspaper column, as well as being called upon as an expert witness in many animal cruelty prosecution cases.
Dr Maher said that she wanted to be the next Bondi Vet because it was an opportunity to educate in an entertaining way, and highlight the work done by organisations such as the Animal Welfare League.
"It goes without saying that I am passionate about animals and their welfare. But as I tell vet students, a really good vet has to love people as well – you need to be a good communicator and an even better listener."
As the only shelter vet in the Top 50, Dr Maher has the unique opportunity to showcase the stories of homeless and abused animals at Animal Welfare League NSW, which rehomes thousands of animals a year and has a fully licensed Inspectorate.
"Highlighting the theme of responsible pet ownership with the individual stories of my patients can only be a positive thing. Improving the bond between pets and their people results in happiness all round – and ultimately a reduction in animal homelessness. That right there would be mission accomplished."
To vote for Dr Simone Maher to be the next Bondi Vet, visit https://bondivet.com/vet-search/dr-simone-maher