Working together to achieve great outcomes!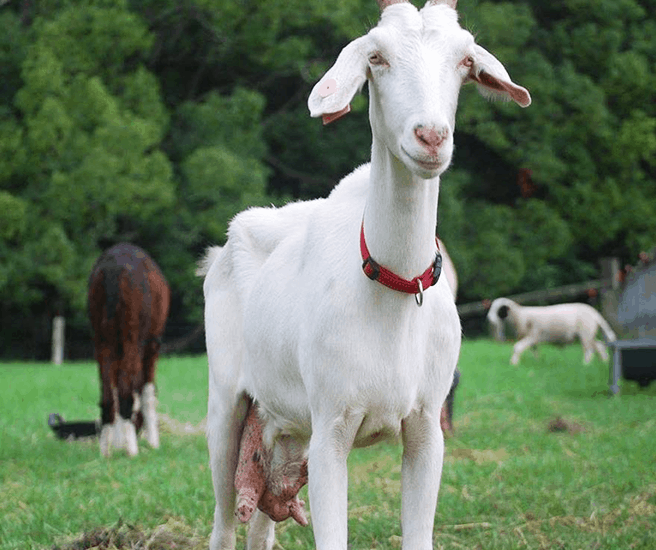 In February 2019, Animal Welfare League NSW Inspector Mahon came to the rescue of Lizzy, a terribly emaciated goat who was found wandering the streets in horrific condition.
Upon finding Lizzy, it was evident that this poor goat had been a stray for some time. Not only was Lizzy severely underweight,  Lizzy also had a badly infected udder which was likely the result of excessive milking.
Inspector Mahon transported Lizzy to the University of Sydney Veterinary Teaching Hospital at Camden where Lizzy received much-needed medical attention to treat worms, severe mastitis and an internal infection of the udder.
After her initial vet care, Lizzy will now continue to recover in the care of Moo to Ewe Farmed Animal Sanctuary where she will now spend her days with the resident sheep and alpacas following her difficult start to her life.
Lizzy's story is sadly not uncommon here at AWL NSW. Every day, we receive animals into our care who urgently need help and we simply could not continue to help animals like Lizzy without receiving donations from kind supporters.