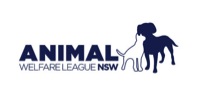 *PLEASE HELP SAVE LULU*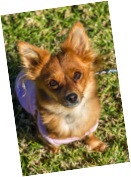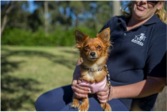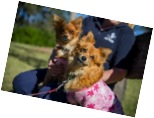 We need to urgently bring your attention to Lulu. Lulu is the most gorgeous little Pomeranian who's having a really tough time at the moment.
Lulu has a life threatening condition which requires urgent surgery. Her blood is bypassing her liver (where it would typically be filtered), toxins are subsequently building up in her bloodstream, making her vulnerable to infections, disease and seizures, amongst other things.
We need to get Lulu operated on as a matter of urgency to treat this extreme condition, however the Portosystemic Shunts Surgery she requires costs around $10,000. The Animal Referral Hospital is undertaking the surgery – and very kindly offered to cover 50% of the cost involved, which of course means we need to find an additional $5,000 for Lulu.
We're hoping you can help us by way of donating to Lulu's cause, so we can proceed with the surgery and save Lulu's life.
Please click here to take you directly to Lulu's fundraising page.

For further information:
Jenny Celebrin (media@awlnsw.com.au)
02 8899 3333 / 0412 622 470
About Animal Welfare League NSW
Animal Welfare League NSW (AWL NSW) believes that all companion animals deserve a safe and loving home.
AWL NSW provides a safe environment where surrendered, neglected and abandoned animals can feel comfortable and nurtured, and we do our very best to match each pet with a suitable home.
AWL NSW operates three animal welfare shelters, a veterinary hospital, a behaviour team, a foster care network and 12 volunteer branches around NSW. We have a team of Inspectors on the ground protecting animals, providing emergency rescue and enforcing the Prevention of Cruelty to Animals Act.