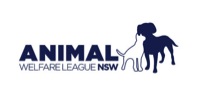 The name 'Asha' means hope. It's difficult to think of a better name for a little dog who survived being hanged from a bridge and left to die.
Please donate a gift and help Animal Welfare League NSw give hope and homes to Asha and other victims of cruelty, neglect and abandonment in time for Christmas.
There's an abandoned bridge in a suburb of Sydney that only vandals visit these days.
It was at this folorn and forgotten place that little Asha was deliberately hanged by the neck and left to die a painful and lonely death.
Had this gentle one-year-old fox terrier cross not found the strength to cry, her story would have ended right there.
Thankfully, her whimpering was heard by a local resident who thought at first she was a child screaming.
When he saw Asha dangling there, he rushed to save her life. The police were called, and soon Asha was safely in the care of the Animal Welfare League NSW, where her recovery continues to this day.
Asha is just one of the many victims that have been rescued from a life of cruelty, neglect and abandonment that are staying in our caring shelters, while we work hard to find them a new forever home.
Can you afford to donate a badly needed gift to help us mend all these broken little hearts and bodies in time for Christmas?
If would be wonderful if we could find Asha and her friends loving homes over the next few weeks. But before we can put these brave little survivors up for adotion, first we have to prove to them that humans are capable of love and care.
That can take a great deal of time, and it's a very costly undertaking. That's why we're trying to raise $200,000 before the holidays, and why we are asking every animal lover who reads these words to please make a secure donation today.
Your gift will provide some of NSW's most vulnerable animals with the intensive, individualised care they need to leave the fear and pain behind.
In Asha's case, it will help her learn to trust that the cruelty isn't about to begin again every time she is left on her own.
It's a fear that leaves Asha shaking and crying, and to help her overcome it, our behaviourist Erica Pankhurst, is looking after her and slowly getting her used to longer and longer periods of time on her own.
Erica also introduced her to a happy and relaxed fellow dog. They quickly became friends, and seeing how much trust he puts in Erica has helped Asha learn that the good times aren't about to end.
Asha still needs plenty of support to overcome her terrible start in life. But with your help today, our hope is that she'll have found her perfect human adopter by Christmas – and that dozens of other cats and dogs like her will find their own forever homes before the New Year.
So please use our secure donation page to make a festive contribution today. And help make the dream of a peaceful, joyful Christmas come true for Asha and her fellow survivors this year.
About Animal Welfare League NSW
Animal Welfare League NSW (AWL NSW) believes that all companion and vulnerable animals deserve a safe and loving home.
We have been operating in NSW for over 55 years. AWL NSW provides a safe environment where surrendered, neglected and abandoned animals can feel comfortable and nurtured, and we do our very best to match each pet with a suitable home.
AWL NSW operates three animal welfare shelters, a veterinary hospital, a behaviour team, a foster care network and 13 volunteer branches around NSW. We have a team of inspectors on the ground protecting animals, providing emergency rescue and enforcing the Prevention of Cruelty to Animals Act.