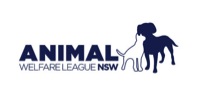 Halloween isn't the only time for creepy crawlies. As we head into Spring/Summer and the weather gets warmer, your pets are more likely to be exposed to infections and parasites. If diagnosed, cost of treatment can be expensive, and some diseases can lead to serious illness. Just as bad, many of these diseases can be transmitted to people the same way our pets get them.
AWL NSW are looking out for your whole family with tips for parasite and disease prevention, here's some quick preventative tips to help you keep your pets healthy and parasite free:
Deworm your pets according to your veterinarian's recommendations
Keep your pets on monthly year-round parasite preventatives
Take your pet to the veterinarian annually for routine parasite screenings
Wash your hands after any exposure to soil, sandboxes, and raw meat
Pick-up after your pet and keep your yard free of feces
Cover sandboxes and play areas
Care for your pets skin and coats by washing them with product that assists with prevention of skin problems
All dogs and cats are at risk for parasites. External parasites like fleas and ticks are usually easy to spot if you know what to look for. You can also tell often that your pet has fleas as some symptoms will be scratching, chewing and hair loss. It is harder to know if your pet has internal parasites, like tapeworm, roundworm, hookworms and whipworms. Sometimes, pets with internal parasites will scoot on their rear end, vomit, have diarrhea, or lose weight unexpectedly, but often their symptoms are overlooked.
The best way to find out if your pet has internal parasites is to take them to their veterinarian at least yearly. At the AWL NSW veterinary clinic they will examine a stool sample under the microscope to look for evidence of intestinal parasites through identification of microscopic eggs, larvae, and parasites. They will also test your dog's blood for heartworm disease and other vector-borne parasites. It's important that anytime you bring a puppy, kitten or new pet home, you have them checked by your veterinarian right away to be sure that they won't be exposing your other pets or family to parasites.
As a way to assist with prevention of parasites encroaching your pets' personal space, and prevention of skin problems, AWL NSW Vet Clinic is offering the following:
Purchase one of the following parasite treatments to receive 10% off the RRP (15% for pensioners),
Advantage dog or cat 6 month pack
Comfortis dog or cat 6 month pack
Revolution Cat 3 or 6 month pack
Bravecto Dog
Activyl Dog




PLUS you will also receive the following: 

+ 1 x FREE Paratak Intestinal worming tablet
FREE Dermcare Shampoo sample
FREE Sea Jerky Fish Tiddlers sample
1 x entry into the draw to win a Dermcare pet skincare gift valued at $35

1 x 250ml bottle Aloveen Shampoo
1 x 100ml bottle Aloveen Conditioner
Bath toy
Sponge
Face Wash
The AWL NSW Vet Clinic is located at our Kemps Creek shelter facility (1605 Elizabeth Drive), and is open Mon-Fri 9am-7pm, Sat-Sun 9am-1pm.  Ph 02 8777 4424
Terms & Conditions
*10% discount is not applied to single tablet/vial purchases only multi packs
*RRP for Dermcare prize raffle is $35
*Raffle prize inclusions are: 1 x 250ml bottle Aloveen Shampoo, 1 x 100ml bottle Aloveen Conditioner, Bath toy, Sponge, Face Wash
*Average RRP for parasite products range between $30-$150 (before discount), depending on brand and type
*Promotion runs from 1 September through to 31 October 2016 inclusive
*Raffle drawn on 1 November 2016, winner will be advised by phone 
About Animal Welfare League NSW
Animal Welfare League NSW (AWL NSW) believes that all companion animals deserve a safe and loving home.
AWL NSW provides a safe environment where surrendered, neglected and abandoned animals can feel comfortable and nurtured, and we do our very best to match each pet with a suitable home.
AWL NSW operates three animal welfare shelters, a veterinary hospital, a behaviour team, a foster care network and 13 volunteer branches around NSW. We have a team of Inspectors on the ground protecting animals, providing emergency rescue and enforcing the Prevention of Cruelty to Animals Act.