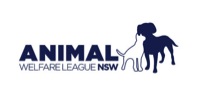 PETS MAKE PERSONAL TRAINERS
We all know the positive endorphins exercise and animals provide, which is why it seemed a great fit that AWL NSW affiliate themselves with an event which challenges both mental and physical toughness, whilst promoting and encouraging positive challenges and overall healthy lifestyle.  We're talking about Tough Mudder ('Tough Mutter').
Here at AWL NSW we're of the opinion that the rehabilitation of some or our shelter animals is similar to training for events such as Tough Mudder:
Regular exercise,
Good nutrition, and
Lots of discipline
Make Tough Mudder your next goal to smash – you've just found your personal trainer! Dogs are typically busting at the seams to be outdoors releasing bounds of energy – if they won't help you stick to a training plan, nothing will.  If you're planning a run make no bones about the fact that your dogs' eager fast pace will leave you with no choice than to push yours!  If you're feeling tired or bored, you can feed off your canine companions positive vibes, which can be a pick-me-up and take your mind off the kilometres ahead.  Mix up your run with some on the spot exercises and work on the obedience training at the same time ('sit', 'stay' and the like) – while you pump out the push-ups and sit ups.
We challenge you to find someone who will motivate you more than your furry friend. That enthusiasm is without a doubt contagious – dog owners feel more confident that they can find time for exercise, regardless of other commitments. A dog is always ready and willing to go, plus an ever-eager four legged friend never cancels on you, never complains about being tired, and never backs down with lame excuses like bad weather.
If running's not a preferred part of your training programme no worries – dogs crave adventure, and many breeds are perfect hiking, biking, or even swimming buddies.
HERE'S THE BEST BIT – don't have a dog? You can still get in some canine workouts: adopt or foster your very own canine companion!
Here's how you can go about being part of the AWL NSW 'Tough Mutter' team:
TOUGH MUDDER ('TOUGH MUTTER') – Saturday 22 October 2016
Are you tough enough to join our team?
While it seems a while away – October will be upon us in no time at all – training starts now!
Pledge to raise $1,000 or more to support the care and rehoming of thousands of abandoned pets! Or;
register as an individual and raise whatever you can without making the $1000 commitment; or
click here if you can't participate in the event, but would like to support by way of a donation.
As an Animal Welfare League NSW 'Tough Mutter' team member you'll receive:
FREE registration at the 2016 Tough Mudder event in Sydney (limited, so get in quick!) 
A complimentary Animal Welfare League NSW T-shirt
Knowing you're making a difference in the lives of abandoned, neglected and surrendered pets
Fundraising support from Animal Welfare League NSW
As a charity that rehomes nearly 2,500 surrendered and neglected companion animals each year, Animal Welfare League NSW relies entirely on the generosity of the community to continue its work rehabilitating and rehoming the state's abandon cats, dogs, kittens and puppies. Animal Welfare League NSW is a member of Getting 2 Zero (https://www.awlnsw.com.au/about-us/statistics/) which means we don't place a time limit on how long we will care for an animal whilst searching for its new forever home.